DUBAI, Sep 11, 2023 – (ACN Newswire via SEAPRWire.com) – Web3 multimedia outlet Crypto Presale announces its grand entrance into the world of online cryptocurrency content. With a vision to inform, educate, and entertain global crypto enthusiasts, the platform offers a diverse range of content that spans across all corners of Web3.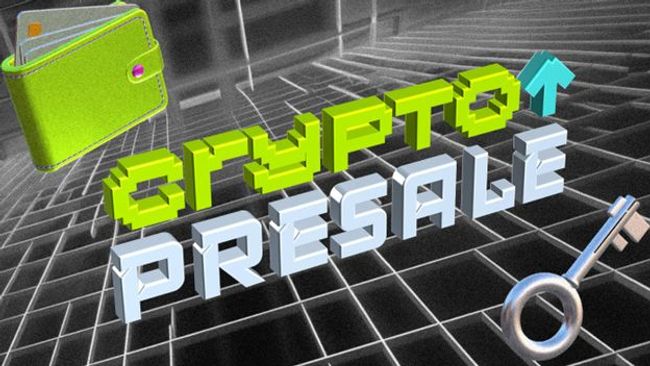 Crypto Presale
As cryptocurrency markets and adoption rates continue to evolve and gain traction, Crypto Presale has its sights on cementing itself as the go-to destination for enjoying insightful, engaging, and unbiased coverage of the hottest crypto topics and talking points. With a focus on both seasoned investors and blockchain newcomers, its content schedule features breaking news stories, article-by-article project breakdowns, cryptocurrency recommendations, presale announcements, educational content, technical trading analysis, price predictions, and more.
With the intention of providing maximum 'alpha' to readers, Crypto Presale's content and flash-news announcements can be found across social media platforms such as Instagram and TikTok. This ensures that visitors can enjoy industry-leading insights no matter how little time they have, further streamlining their crypto news and education consumption towards a singular platform.
In harnessing this unilateral focus on providing maximum value to readers, Crypto Presale serves as an entirely free Web3 education platform that's void of any irrelevant or clickbait headlines- as value comes in quality not quantity.
"At Crypto Presale, we believe in making crypto news accessible and engaging. Instead of just writing articles, we combine it with interactive videos to simplify complex blockchain topics," said Timo Busch, Head of Content at Crypto Presale. "Many platforms offer news, but we stand out with our multimedia approach. Our goal is to give readers a clear and unbiased view of the crypto world, helping them navigate with knowledge and confidence."
For market-wide analysis and education, Crypto Presale dedicates a lot of time towards monitoring the performance of leading cryptocurrencies such as Bitcoin and Ethereum. However to ensure a fully-informed and holistic content output, its doxxed team of content creators/authors exude the same level of focus towards talking points from the worlds of altcoins, blockchain technology use cases, promising coins, regulation updates, and more.
With a holistic, unbiased, and streamlined approach to delivering the latest crypto news stories and educational resources, Crypto Presale launches during an exciting period wherein the $1+ trillion crypto industry prepares for the next bull run.
Contact Information
Timo Busch
Head of Content
info@cryptopresale.com
+44749865578
Copyright 2023 ACN Newswire. All rights reserved. (via SEAPRWire)