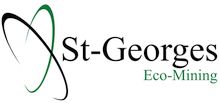 MONTREAL, QUEBEC, Feb 14, 2023 – (ACN Newswire via SEAPRWire.com) – St-Georges Eco-Mining Corp. (CSE:SX)(OTCQB:SXOOF)(FSE:85G1) is pleased to announce that its subsidiary H2SX and Altima Resources Limited (TSX-V: ARH) have entered into an agreement via a binding term sheet to move forward with the production of cheap and clean hydrogen (ccH2(TM)) in Canada.
Altima has expressed its intention to use H2SX's hydrogen production (ccH2) and nano-carbon technology for the conversion of natural gas originating from gas & condensate wells in Alberta and British Columbia, Canada. H2SX will partner and will work on an exclusive basis with Altima in British Columbia and Alberta in the natural gas domain and for projects and companies that have traditional natural gas production of 65 MMcf/d or less.
In accordance with the provisions of the Terms (ccH2) Altima will issue to H2SX 6,000,000 common shares upon the completion of milestones as set out in the performance shares schedule (the "Performance Shares") below:
– 2,000,000 shares to be issued upon delivery of a preliminary technological engineering report.
– 2,000,000 shares to be issued upon receipt of a detailed engineering report tailored to Altima's initial project.
– 2,000,000 shares upon the delivery of a Preliminary Economical Assessment or a Prefeasibility Study.
These shares will be subject to such further restrictions on resale as may apply under applicable securities laws. The close of the issuance of shares is subject to further review and acceptance by the TSX Venture Exchange.
In addition to the issuance of Performance Shares, Altima has committed to the construction of a hydrogen processing facility utilizing the patented technology. Altima will fund and be co-operator of the hydrogen production plant(s) in relation to the gas wells it currently operates and in the future. One hundred percent of all capital expenditures will be reimbursed to Altima prior to any profit sharing between the joint venture parties.
Altima will be responsible to provide and manage the natural gas input into the joint venture operations and all infrastructures and logistics associated with it and will receive credits for the sale of hydrocarbons to the green hydrogen operation through this producing joint venture.
H2SX and its partner will be entitled to receive a 5% NRR for which a long form royalty agreement (the "Royalty Agreement") will be executed and will be an integral part of the Joint Venture Agreement between the parties; A formal management structure for the anticipated joint venture will be put in place between the parties.
"We look forward to working with H2SX in moving this exciting zero greenhouse gas (CO2) emission hydrogen production technology, into commercialization and for other prospective green tech opportunities that could benefit from utilizing low-cost green hydrogen," said Joe DeVries, President & CEO of Altima Resources.
"Alberta and British Columbia are strategic locations for H2SX. They will benefit from our low-cost, zero greenhouse gas (CO2) emission hydrogen production technology just as we will benefit from the low costs of their natural gas. A perfect synergy between Altima and us for the benefit of all. The production of cheap and clean hydrogen will spark a multitude of other opportunities such as the production of methanol, ammonia, or fertilizers (urea) with a very low environmental footprint. We can only be excited to start this collaboration with Altima as soon as possible," said Sabin Boily, CEO of H2SX.
ON BEHALF OF THE BOARD OF DIRECTORS
"Frank Dumas"
FRANK DUMAS
Director & COO
About St-Georges Eco-Mining Corp.
St-Georges develops new technologies to solve some of the most common environmental problems in the mining sector, including maximizing metal recovery and full circle EV battery recycling. The Company explores for nickel & PGEs on the Julie Nickel Project and the Manicougan Palladium Project on Quebec's North Shore and has multiple exploration projects in Iceland, including the Thor Gold Project. Headquartered in Montreal, St-Georges' stock is listed on the CSE under the symbol SX and trades on the Frankfurt Stock Exchange under the symbol 85G1 and on the OTCQB Venture Market for early stage and developing U.S. and international companies under the symbol SXOOF. Companies are current in their reporting and undergo an annual verification and management certification process. Investors can find Real-Time quotes and market information for the company on www.otcmarkets.com
The Canadian Securities Exchange (CSE) has not reviewed and does not accept responsibility for the adequacy or the accuracy of the contents of this release.
SOURCE: St-Georges Eco-Mining Corp.
Copyright 2023 ACN Newswire. All rights reserved. (via SEAPRWire)