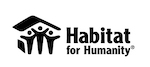 MANILA, May 2, 2023 – (ACN Newswire via SEAPRWire.com) – "This is fun! It's something new and challenging," said Kimberly, a Filipino test product engineer who spent a day painting houses in Laguna, the Philippines. She is among the thousands of young leaders who joined the 2023 Habitat for Humanity Young Leaders Build, which will culminate tomorrow in a series of virtual and physical events in at least eight countries in the Asia-Pacific region.
Organized annually since 2012, the campaign brings together youth from across the region to support people and families in need of decent housing. This year, campaign participants are back volunteering in full force after a three-year hiatus on physical volunteering activities due to the COVID-19 pandemic.
"The effects of the global pandemic and disruptions of supply chains showed us the vulnerabilities that many young people face, including diminished economic prospects that could put them at risk of long-term inability to own an affordable home. Yet, we at Habitat for Humanity have also seen firsthand through the Young Leaders Build campaign that the youth can be part of the solution by being aware of the urgent need and ready to take action for decent, affordable housing in their communities. We are incredibly grateful that young volunteers and participants have stepped up to raise awareness, mobilize their own networks, and raise funds and other resources in support of our vision of a world where everyone has a decent place to live," said Luis Noda, Vice-President for Asia-Pacific, Habitat for Humanity International.
During the campaign culmination, more than 600 volunteers are expected to help repair and paint houses, build new homes and community facilities, and organize virtual and physical forums on housing market systems and volunteerism as well as leadership and sustainable communities, among others. Supporters will also raise their voices on social media by posting their photos with the campaign's flag and sharing their volunteering experience.
Since launching in December during International Volunteers' Day, the campaign has mobilized at least 500 volunteers from Cambodia, Hong Kong, Indonesia, Japan, Nepal, Philippines, and Vietnam. To date, they have helped raise over US$25,000 to help families build or repair the places they call home.
About Habitat for Humanity
Driven by the vision that everyone needs a decent place to live, Habitat for Humanity found its earliest inspirations as a grassroots movement on an interracial community farm in U.S.A. Since its founding in 1976, the housing organization has grown to become a leading global nonprofit working in more than 70 countries. In the Asia-Pacific region since 1983, Habitat for Humanity has supported millions of people to build or improve a place they can call home. Through financial support, volunteering or adding a voice to support affordable housing, everyone can help families achieve the strength, stability and self-reliance they need to build better lives for themselves. To learn more, donate or volunteer, visit habitat.org/asiapacific.
For further information, please contact:
Ms. Angeli Alba-Pascual, AAlba@habitat.org, +63 920 956 3376, or Ms. Michele Soh, MSoh@habitat.org, +65 9233 1544.
Copyright 2023 ACN Newswire. All rights reserved. (via SEAPRWire)